Humans of the Coast | S1 E3 "Sunshine Coast Air"
Spend more than two seconds talking to Josh Ramsay, owner of Sunshine Coast Air, and his passion for flying will rub off on you. His head is in the clouds most days – quite literally.
First and foremost a pilot, Josh has never looked back since he followed his love of flying from Ontario to BC. Having flown for different operators over the years, he knows the coastline – and the airline industry – intimately.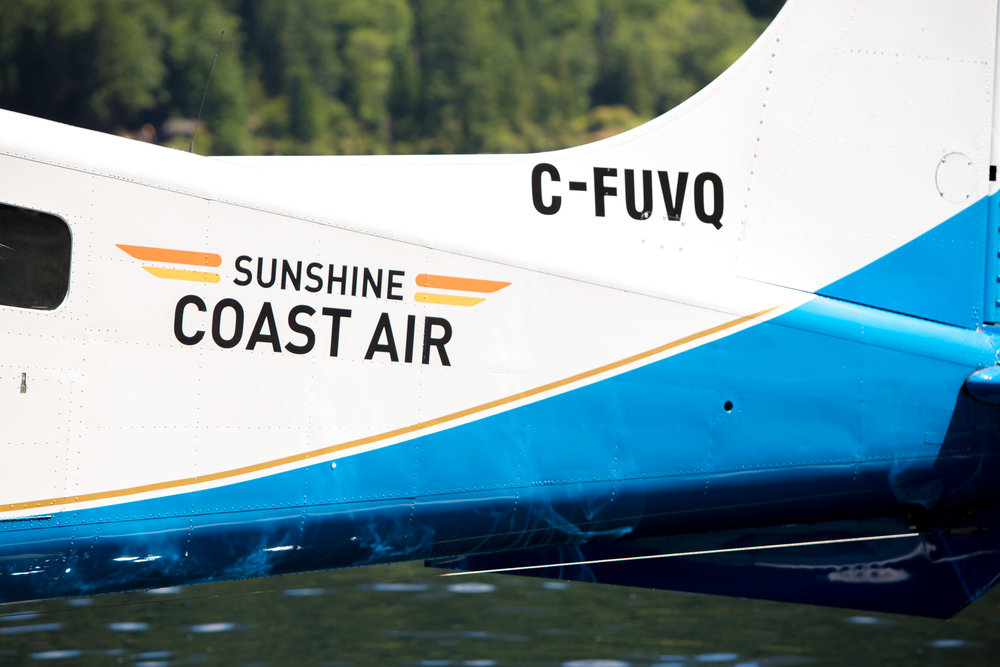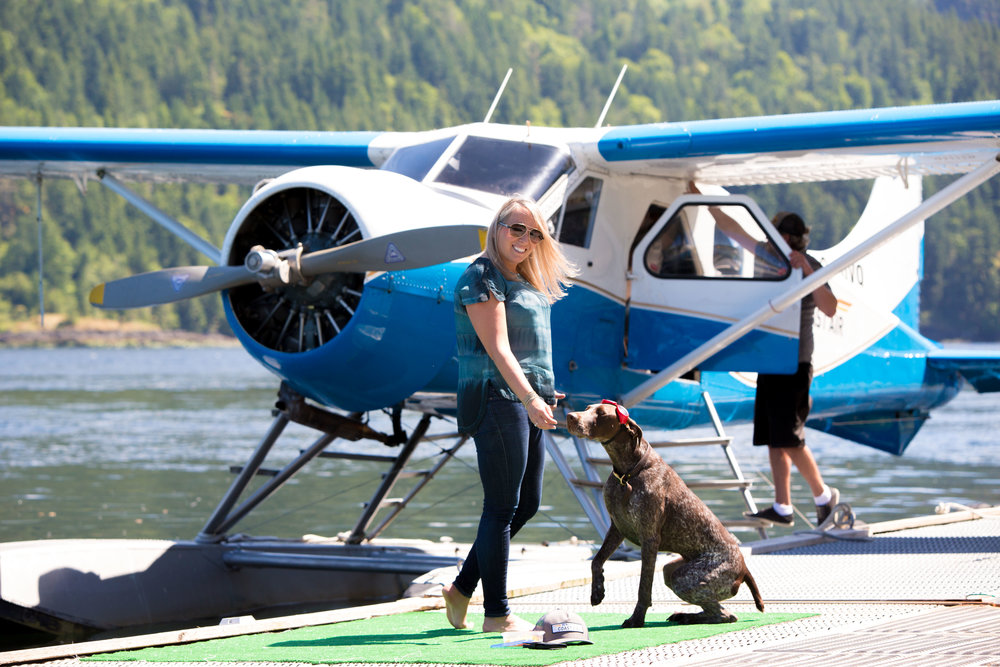 Now, two years in, Sunshine Coast Air is taking the coastal commute to new heights.  Based in Sechelt with offices in Nanaimo, the floatplane service runs scheduled and charter flights connecting the Sunshine Coast to Nanaimo, Victoria, YVR, and Downtown Vancouver. Trips range from 15-20 minutes, saving clients travel time and offering up great views too. Sunshine Coast Air also runs flightseeing tours showcasing BC's jaw dropping sights to both local and destination tourists alike.
"We sell time and we sell experiences," says Josh. "I think it's important that the consumer has choice. It's a passion of mine and I didn't mind taking it on and working every day to make it happen."
The company  is growing quickly, with 12 staff, three pilots, and two Beaver floatplanes running seven days per week. With weekly scheduled passenger flights, and charters to just about anywhere a floatplane can land, Sunshine Coast Air is fast becoming the transport of choice for regular clientele who travel regularly for business from The Coast to Vancouver and Vancouver Island. With competitive rates, the "regulars" fly as much as twice per week, and take advantage of the Frequent Flyer program, where every 10th flight is free.
Knowing that there's a growing demand for easy access to Downtown Vancouver, Josh and the team have their sights set on further expanding their service levels between Sechelt and Vancouver in the future.
The flight tour business is also booming. Sunshine Coast Air has partnered with West Coast Wilderness Lodge in Egmont to offer transportation to the resort from Sechelt. Additionally, they offer a variety of exclusive flightseeing and dining packages, including the Fly 'N Dine, Phantom Lake tour, Princess Louisa Inlet tour, elopement packages, brewery tours and more.
But it's not just the scenic tours that offer up magical BC moments. Even on regularly scheduled transport flights, clients could see orcas, seals, bears and whales from a whole new vantage point.
"You can't go wrong with showing off this backyard," he says. "It's just so pretty here."
Josh is proud to be based on the Sunshine Coast and is an advocate for supporting the local economy.
"We're very proud to be 100% locally owned and we really push the fact that we're trying to build a service for the local community," he says. "The money that we earn gets spent here in the community."
It just so happens that I'm giving away a Sunshine Coast Air Flight as part of my Test Drive The Coast Giveaway. The lucky winner will receive a one-night stay at the West Coast Wilderness Lodge, air transportation with Sunshine Coast Air and even more goodies.
Enter my contest by giving my Facebook Page a LIKE and commenting on the contest post. Good luck!
For more information on Sunshine Coast Air, visit them online at sunshinecoastair.com , download their mobile app or connect with them on their social media accounts Facebook, Instagram and Twitter.