Selling your home on the Sunshine Coast?
I'm here to help.
Setting goals
What does the home selling process look like?
My goal is to help my clients sell their homes on the Sunshine Coast for the price they want within the timeframes they desire. I'm there every step of the way, from the first meeting all the way through to closing.
Understanding the needs of my clients is my first priority, so we will gather for a get to know you session to chat about your goals, details about your home, and proposed pricing. Then, we'll work together to establish the branding and merchandizing of the home to boost curb appeal and perceived value. This includes staging and high quality photography and video. Before the listing even goes live, I'll I activate my promotion tool kit, selecting the most appropriate sales tactics to help reach the right buyers for your home.
Getting to know you
Our first step is a get to know you session where I'll ask questions and learn more about your needs.
Define Pricing & Timeline
Together, we will establish pricing of the home and timelines in which you wish to sell.
Boosting curb appeal
I will recommend a proposed brand for your home, offering up staging advice and other techniques to boost curb appeal.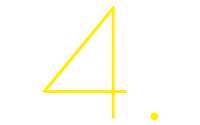 Creating Content
I will work with my trusted content creators to produce high quality professional photography and video.
MLS Listing
I will list your home on MLS.
Creating interest
Digital assets will be created for your home (blog, social media advertising and custom listing landing page).
Promoting your home
Promotion will begin using a customized package pulled from my Home Sales Tool Kit.
Negotiating Offers
As offers come in I will work with the client throughout the negotiation process.
Sealing the deal
We close the deal and toast to your new life adventures.
Eye catching
Rachel's Marketing Tool Kit.
Leveraging my extensive sales and marketing background, I'll create a custom marketing plan for your home, pulling from my marketing tool kit. I use tried, tested, and true tactics, but also like to include elements of creativity and innovation to capture attention of prospective buyers.